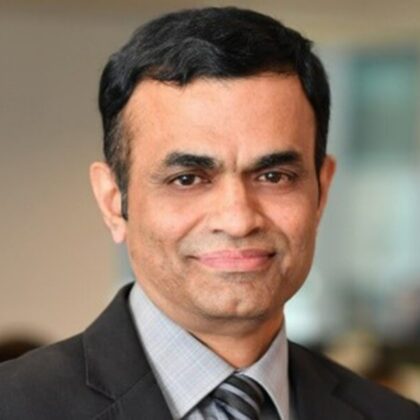 Ram Kumar, Chief Data and Analytics Officer, Cigna
Ram Kumar is the Chief Data and Analytics Officer of Cigna's International Markets where he is responsible for driving data and analytics strategy and its execution for 30+ countries covering The Americas, EMEA, and Asia Pacific. Prior to Cigna, Ram was the CEO of Quantium India where he was responsible for the overall management and operations of the organization that serves as a Centre of Excellence for Data Science and AI consulting, Data Product development, Technology Operations and Innovation, serving the Quantium Group, a global Australian company, that is No.1 in Data Science.
Ram commenced his career in Australia and has over 30 years of solid background in Information Technology coupled with over 22 years' experience in data strategy and execution. He has held many executive roles in his career including as Group CTO, CIO of Asia and as Group Head of Data and Privacy for Insurance Australia Group and as Chief Data and Analytics Officer of QBE Insurance. He implemented his first data governance and monetization program in 1992. He has a strong basic and applied R&D background in AI and Machine learning and was actively involved in this field between 1986 and 2005, and has worked closely with some of the pioneers in this field.  His first big data based advanced analytics project was in 1992.  Ram has served as a member of the Data Research Advisory Board of MIT Sloan School from 2016-2019. He spent over 16 years building open data standards under OASIS, a Global Standards Body and his standards have been implemented globally and notably by Google Maps.
Ram has published over 150 articles and is a regularly invited keynote speaker in conferences globally and has spoken extensively. Ram is recipient of several IT and Data related awards globally. His work has been published as chapters in books as global best practices. Ram holds a Master's degree in Computer Science and Engineering and a Bachelor's degree in Electronics and Communications Engineering with Artificial Intelligence as the major in both.
Back To 2023 CDOIQ-APAC Planning Committee