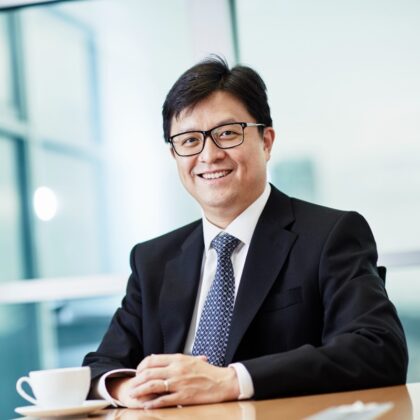 Yeong Zee Kin, Assistant Chief Executive (Data Innovation and Protection Group), Infocomm Media Development Authority of Singapore (IMDA) and Deputy Commissioner, Personal Data Protection Commission (PDPC)
As Assistant Chief Executive (Data Innovation and Protection Group), Zee Kin oversees IMDA's AI and Data Industry development strategy with the key responsibility in developing forward-thinking governance on AI and data in Singapore. He also spearheaded the development of Singapore's Model AI Governance Framework, which won the UNITU WSIS Prize in 2019. He is currently a member of the OECD Network of Experts on AI (ONE AI), and was a member of the AI Group of Experts at the OECD (AIGO) which developed the OECD Principles on AI.
In his capacity as Deputy Commissioner of PDPC, Zee Kin oversees the development, administration and enforcement of the Personal Data Protection Act (2012). His key responsibilities include managing the formulation and implementation of policies relating to the protection of personal data, as well as the issuing of enforcement directions for organisational actions. As a well-regarded expert on data privacy issues, he has spearheaded various public and sector-specific activities to raise awareness and compliance in data protection, and is currently participating as an expert in the Global Partnership on AI (GPAI)'s Data Governance Working Group, which addresses data protection issues at the intersection of AI development and deployment.
Back To 2023 CDOIQ-APAC Speakers