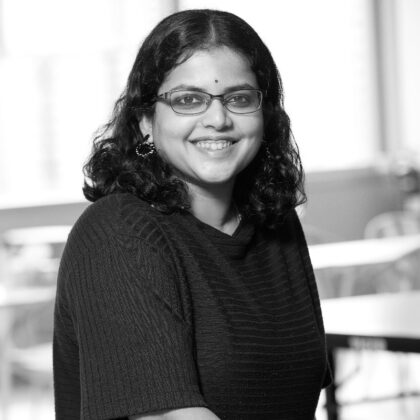 Sowmya Ganapathi Krishnan, Head of Data and AI, Thoughtworks, Southeast Asia
Sowmya leads the Data and AI service line for Thoughtworks SEA. In her current role, she works towards the vision of enabling businesses to become data-driven.
She has more than 13 years of experience in the industry, which started with building low-latency trading systems, architecting and building modern data platforms to driving data strategy at scale.
Her recent publication is around data strategy for trusted public sector sharing in Singapore.
Sowmya is a member of the SGTech Digital trust committee that focuses on establishing Singapore as a global node for digital trust. She leads the Privacy Enhancing Tech workgroup as part of the committee, focusing on building awareness, capability and thought-leadership in this space in Singapore and the region.
Sowmya has a Masters in Software Engineering and has always remained a technologist at heart. She is passionate to leverage data and tech for social good.
Back To 2023 CDOIQ-APAC Speakers