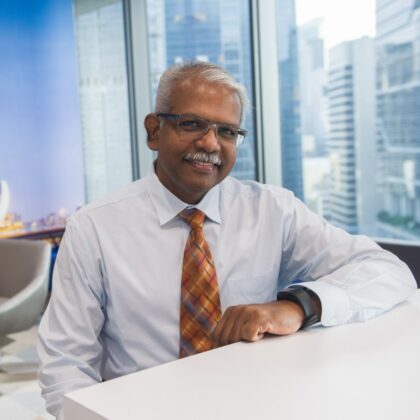 Shanmuga Sunthar Muniandy, Director of Architecture & Chief Evangelist, APAC Denodo
Shanmuga Sunthar (Shan) is the APAC Director of Data Architecture at Denodo. A Technologist with a career spanning over 20 years, mostly in Data Management and Analytics, Shan has garnered extensive experience in the areas of Digital Transformation, Enterprise Data Management, Enterprise Architecture, Business Advisory, Advanced Analytics Solutions, Analytics Lifecycle Management, Cloud Architecture, Innovation Centers, Enterprise Customer Intelligence Management, Enterprise Fraud Management and Enterprise Risk Management (to name a few).
Shan's passion towards understanding customers' business challenges and evangelizing state-of-art technologies, personalized solutions, and innovative architecture approaches around these needs has resulted in successful implementations of enterprise solutions for his customers and growth for those organizations.
Shan is also an active speaker in the regional technology and thought leadership forums. He is also a visiting adjunct at a number of Universities and Institutes of Higher Learning in the region.
Back To 2023 CDOIQ-APAC Speakers