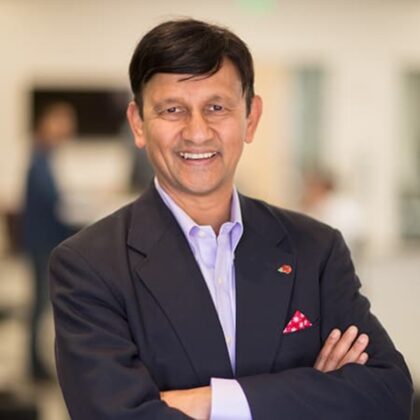 Suresh Chandrasekaran, Executive Vice President, Denodo
Suresh Chandrasekaran is Executive Vice President at Denodo. In this role, he oversees strategic and operational decisions and provides functional leadership in critical areas. As part of Denodo's senior leadership team, Suresh is also responsible for accelerating business growth through key initiatives, including expansion into new markets, identifying strategic partners, and implementing new business models.
Suresh joined Denodo in 2006 and is responsible for expanding its operations in several countries including India. A seasoned professional with over 30 years of experience, Suresh has vast experience in executive roles at several leading web and enterprise software companies.
Suresh is currently based in the San Francisco Bay Area. He holds an MBA in Finance and Marketing from the University of Michigan and a Bachelor of Commerce from Loyola College, Chennai. Suresh is also an accredited Chartered Accountant with the Institute of Chartered Accountants of India (ICAI).
Back To 2023 CDOIQ-APAC Speakers