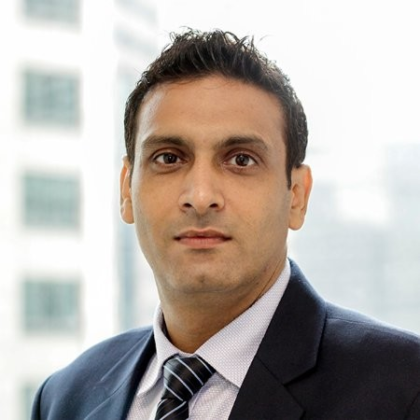 Sachin Tonk, Deputy Chief Data Officer, GovTech Singapore
Sachin Tonk is currently Deputy Chief Data Officer leads talented data and analytics teams in GovTech. Govtech has a vision empowering Singapore nation with possibilities through infocomm technology and related engineering technology playing a vital role in materialising Singapore's Smart Nation vision.
For the past 17 years, he has established global data and analytics teams for global organisations to enable business growth and achieve organizational KPIs. He is a Diverse professional exposure in international settings across India, Singapore, United Kingdom and the Middle East.
He has an Outstanding track record in automation, artificial intelligence, data analytics, business intelligence, Innovation, business transformation, governance, and architecture.
Sachin holds an MBA degree from National University Singapore and Anderson school of management.
He has successfully launched his podcast "Making Data Speak" where latest data and AI related topics are discussed by industry leaders, and he has won several data and analytics awards including "Indian Achievers Award"
Back To 2023 CDOIQ-APAC Speakers